After going for years and years of letting my gear roll around in the back of my XJ, I finally decided to do something about it. I was also tired of having to go through the mental checklist every time I'm getting ready to head out to the trails or to go camping. So my solution was to build a storage system for the cargo area. Now my XJ is ready at all times with what I think is the essential bits of kit for offroad adventures.
First here's a list of everything that is in the back:[LIST][*]Chuck box - portable kitchen with everything that I could need for cooking awesome food in the backcountry [*]recovery gear [*]cooler [*]tools [*]axe [*]spare fluids [*]spare parts [/LIST]
Now what does this all look like? Like this....
1008567_602144326474411_1606617219_o.jpg
1048175_602143749807802_411635163_o.jpg
1048838_605547132800797_694056641_o.jpg
How does it all work? Like this....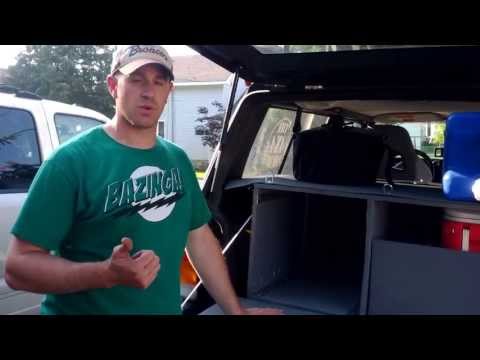 So even though I'm done building the box, I'm curious what everyone thinks of it, what they would do differently, and what you've already done.